Wanna know more about us?
---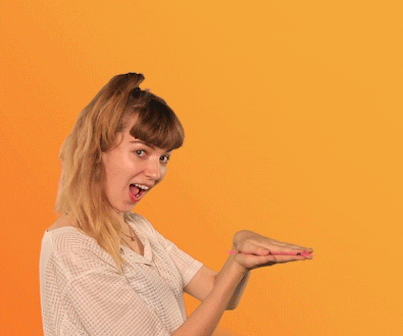 We are the Oat Milk Club, a kickass clothing company. We strive to create the most unique and eco-friendly apparel while promoting a sustainable and plant-based lifestyle 🌱
We believe that in today's world, it is essential to pay attention to what we eat, what we buy and how all our actions impact our world. That is why we decided to raise awareness around these important topics by having it flagged on clothes! 
Whether it's animal cruelty, plastic consumption or veganism, all our designs share an important message with a cute dose of humour :)
If you wanna be part of our movement  or maybe you just have a weird passion for our coolass
 gifs (yeah we have lot hidden in our website),
 join the Club and help us spread the message and love! ❤️
Our environmental commitments
🐳
Plastic sucks.
All our all products are shipped without plastic in top quality eco-friendly recyclable cardboard pouches or, depending on the size of the product, in flexible pouches made of recycled materials.
Even the paper used to print your slips is 100% recycled. Yes, that's not a joke.
♻ The highest and cleanest cotton quality.
All our catalog is composed of apparel made of organic combed cotton which means it's made from natural seeds, and there is no use of pesticides or other harmful chemicals. As a result, organic cotton products are safer for the skin. Yeah I guess we can say that we care a lot about you <3
✅ Ethically produced in sweatshop-free and
 

WRAP

 

certified factories.

Because we not only care about our products but also about the people who create them we mainly print on Stanley/Stella apparel who is a member of Fair Wear Foundation, an association that ensures compliance with labour law: "non-labour" of children, absence of discrimination, decent working hours and wages, healthy and safe working conditions.

 

 🐷 

Never tested on animals.
Might seems obvious but our products are never tested on animals! As we inspire to turn people to a plant-based and cruelty-free lifestyle that is something we really care about.
🖨 Printed with environmentally friendly water-based inks
Our inks take care of your skin but also the environment! Our wonderful visuals are printed on textiles using water-based inks, 100% eco-certified by the OEKO-TEX® ECO PASSPORT and by the very serious GOTS 5.0 label.
🥑 We are a 100% vegan company!
Yes we are! Stanley/Stella are PETA certified which means our apparel is made from 100% vegan materials, so you can be confident that no harm came to anyone during its creation <3
🏷 Organic Labels